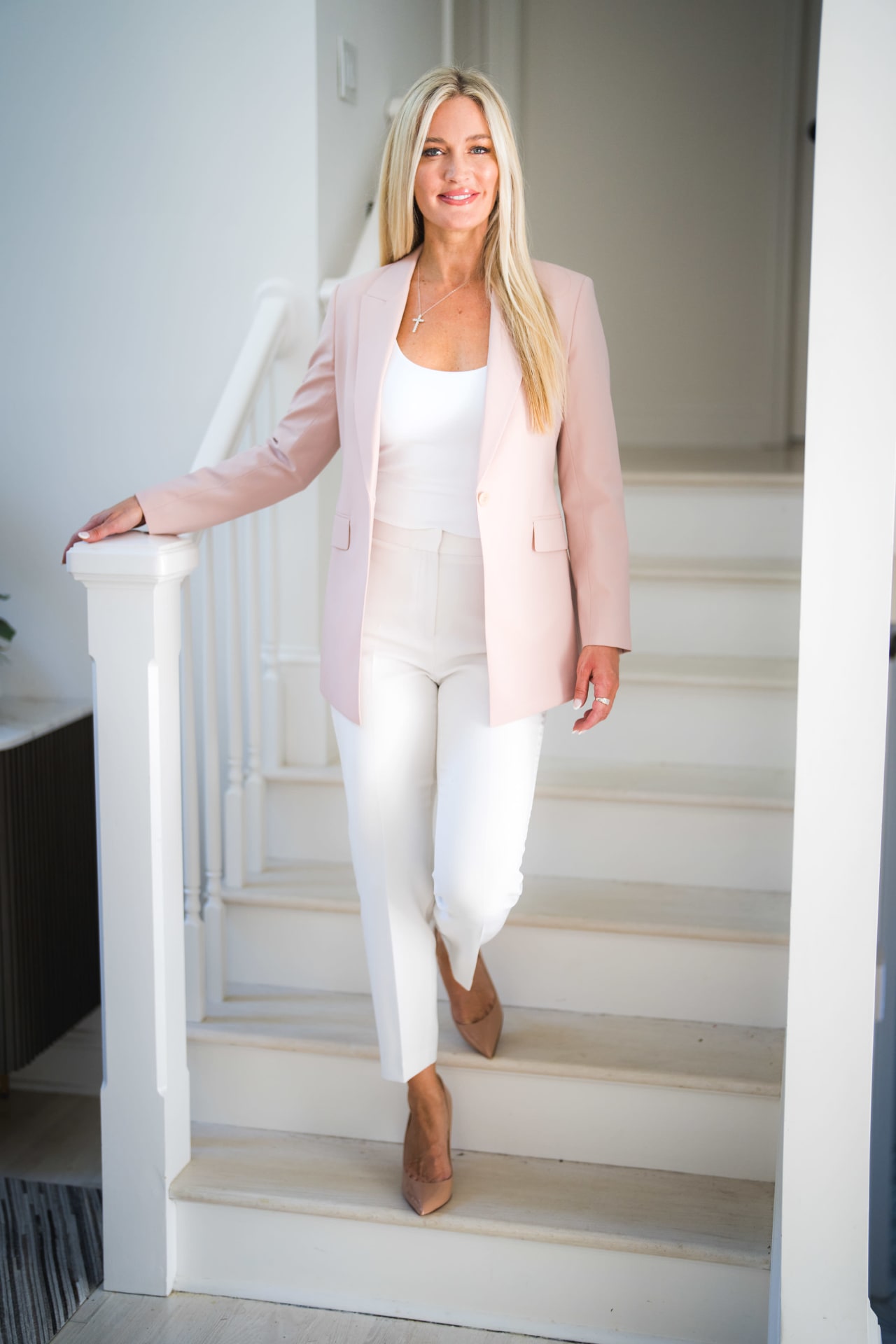 Meet Courtney
She Knows Greenwich
A Greenwich resident since 2007, Courtney has been a successful real estate agent, residential real estate investor, and landlord. As a mother of three young children who have matriculated through six local schools, she has intimate knowledge of the Greenwich area and offers newcomers an insider's view of what each neighborhood, club, and school have to offer.
She Knows Her Market
Courtney has closed almost $32 million dollars in real estate transactions. Many of these properties sold within very short days on market or at prices exceeding the listed price.
She has a reputation for working well with other agents to get deals done and is well-connected with local experts who can help the process go smoothly, such as appraisers, inspectors, and other tradespeople.

Exceptional Negotiating Skills
After graduating from the Fashion Institute of Technology, Courtney worked in New York City as a press liaison and assistant to a high-profile real estate developer and his supermodel wife.
Her role involved negotiating terms, payment, and global syndication rights for commercials, advertising campaigns, and other various photoshoots for the couple. She learned how to passionately advocate for her clients with discretion and without compromising their terms.

Cutting Edge Marketing Know-How
Courtney believes that strong social media marketing is critical today and is an absolute requirement to reach full market exposure for a seller's property. Her strong social media presence has allowed her to curate a group of followers from her sphere of influence in the Greenwich area and New York City, which helps her have direct access to potential buyers and sellers.
Courtney believes the best presentation is necessary to command the highest price in the Greenwich real estate market at every price point. Her eye for refined taste and understanding of home style and architecture helps her ensure that her client's homes are photographed beautifully and ready to show.

The Sotheby's Reputation is Your Advantage
Sotheby's reputation, global reach, and innovative technology-driven marketing can connect buyers and sellers and maximize value like no other luxury real estate company can:
With 46 million annual visits to sothebysrealty.com, Sotheby's has the world's most visited luxury real estate website,
$204 Billion in global sales volume,
1 million+ engaged social media followers,
#1 most viewed real estate channel on YouTube,
#1 most profiled real estate company in the press.
What You Can Expect
Working with Courtney, you will have the benefit of working with an energetic Sotheby's agent who brings innovative marketing skills, extensive Greenwich and New York City connections, a strong social media presence, and sharp negotiating skills. She will not only help you close the transaction, she will also help guide you through the various considerations involved in making a sound real estate investment.
Courtney will also be committed to helping you get established in Greenwich and can be considered a long-term resource for helping your family transition into a new home. If your real estate needs are in other parts of the country, Courtney has a large referral network and can connect you with other exceptional Sotheby's real estate professionals who can meet your needs.